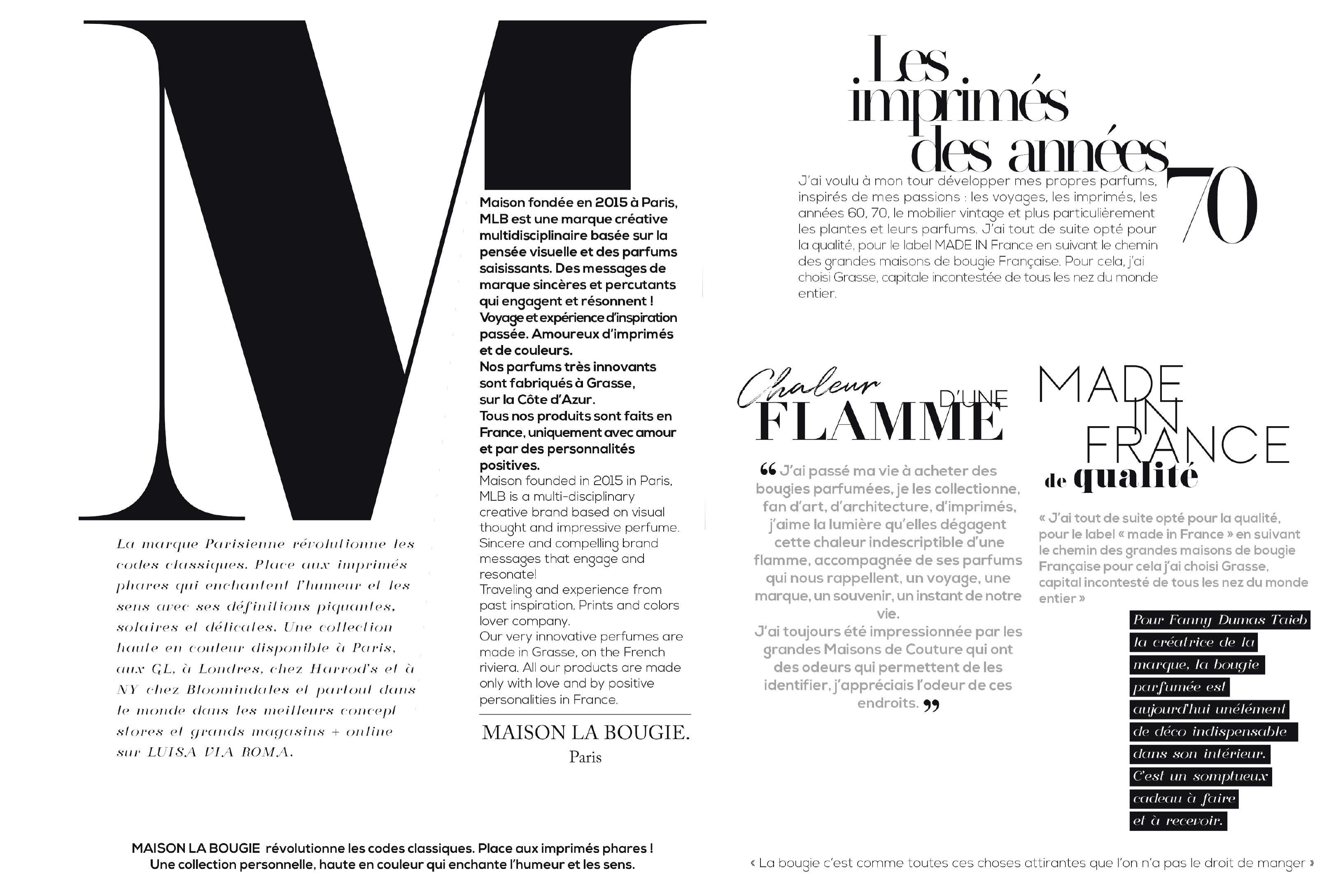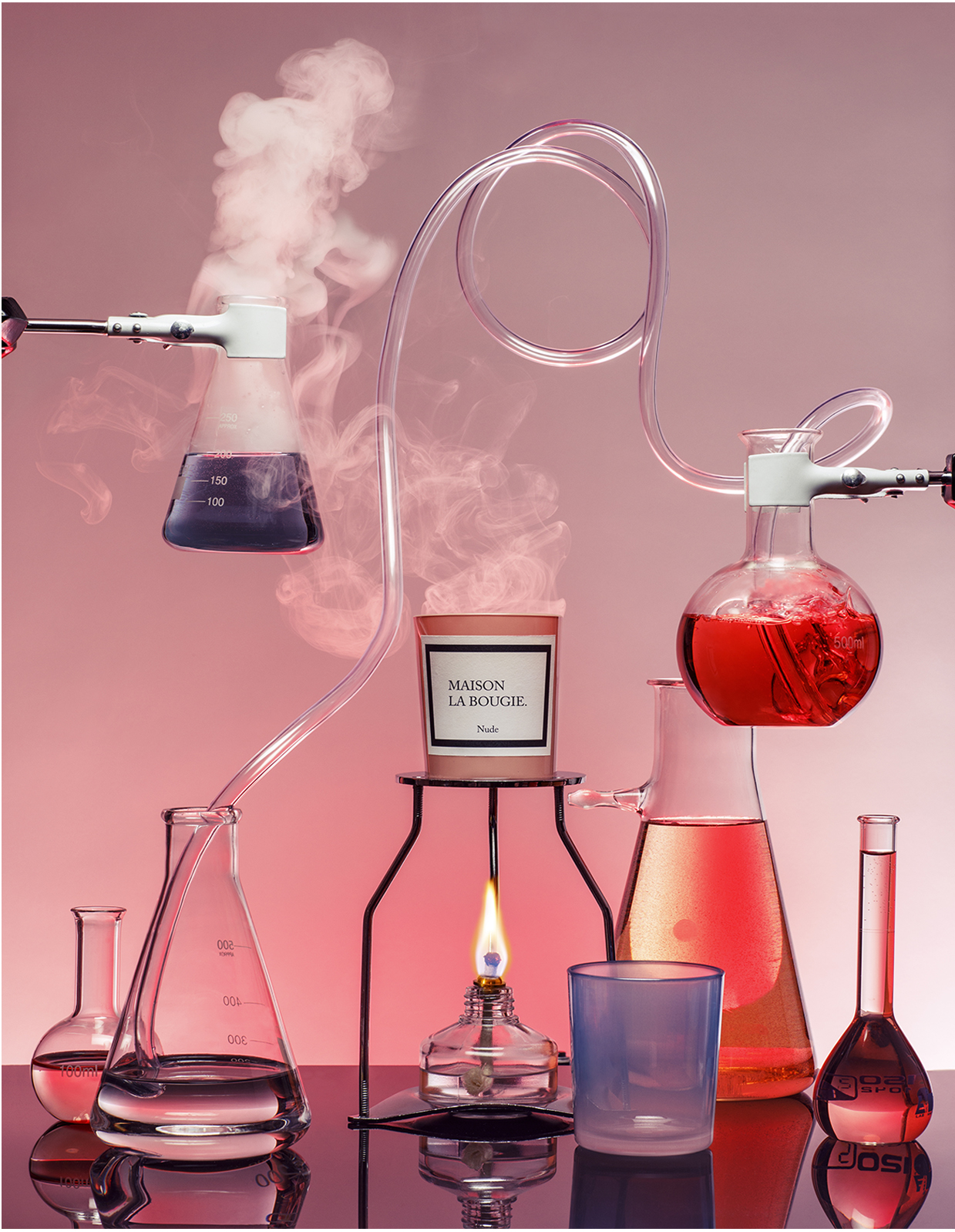 Our candles are made in a French factory by artisans, which carefully select the used raw materials. The wax, got from a blend of mineral paraffine in high quality (60%) and vegetable with soya and sunflower (40%), associated to a cotton lint, which procures a perfect horizontal and homogenic burn. Fragrances are created at Grasse, world capital of luxury perfume. The concentration of the perfume differs between 10 to 14%, depending of the desired olfactory intensity. The burn of our candles is eco-friendly. This one is regularly testing by laboratories. It does not release any toxic substances.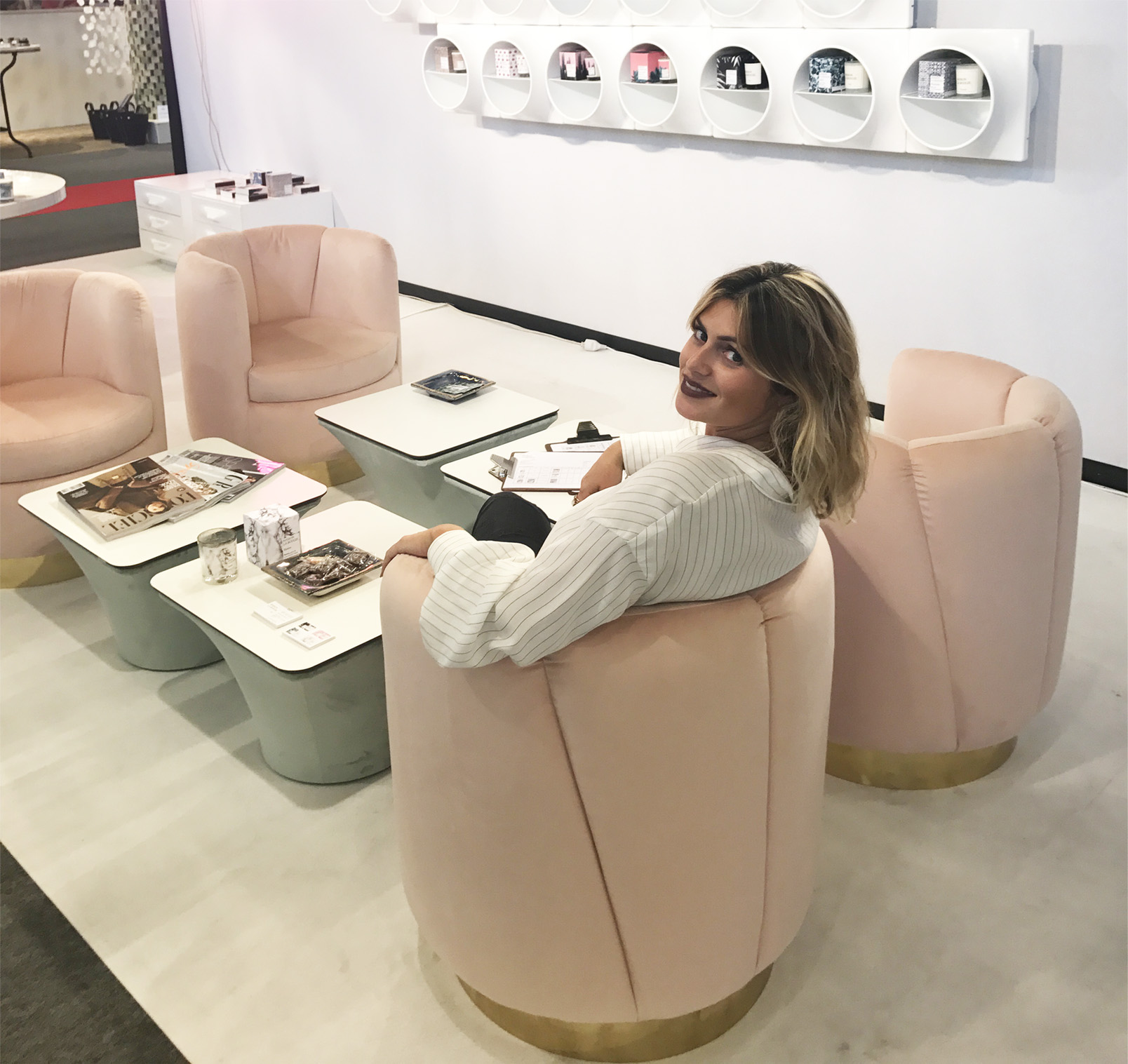 Fanny Dumas Taieb, founder of the brand, offers each season collections inspired by the times but also of her own universe. Each candle, in addition to diffuse a delicious fragrance in your inside, is a real piece of art, an olfactory decoration. You could use, as you wish, our glasses and boxes to sublime your coffee table, bookcase, bedside table… Our candles are the perfect gift to fill those you love. We offer constantly some exclusivity on the Website, which would be deliver with a wonderful packaging.
Our elaborated and quality perfumes are developed by a Nose, located at Grasse, in the South of France. The creation of a perfume, dedicated to candles is really delicacy, that's why we work with renowned perfumers. Our closely work with our manufacture and production teams, is a guarantee of an always equal quality. Finally, we make a point of honor to use exclusively French products to offer you an unique olfactive experience.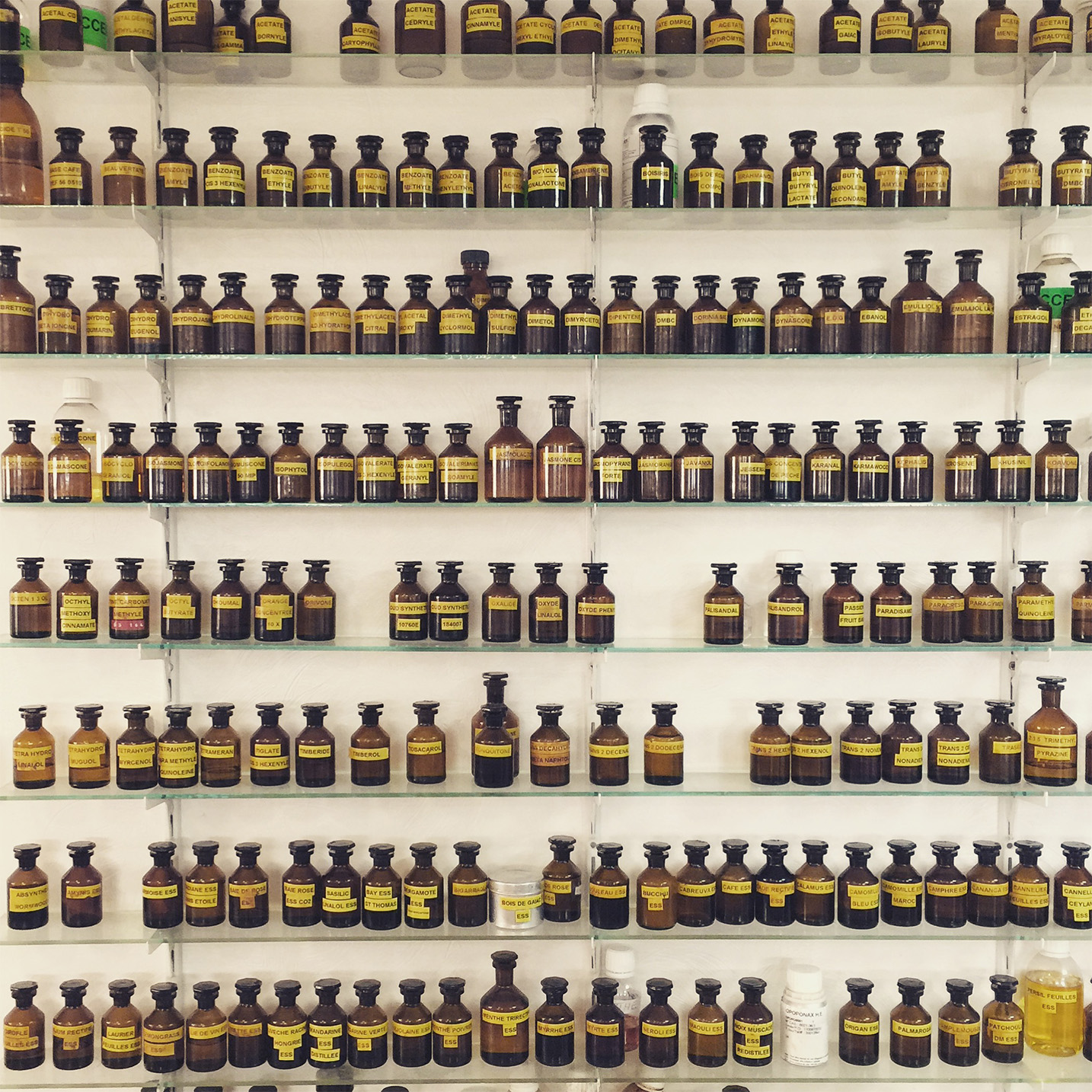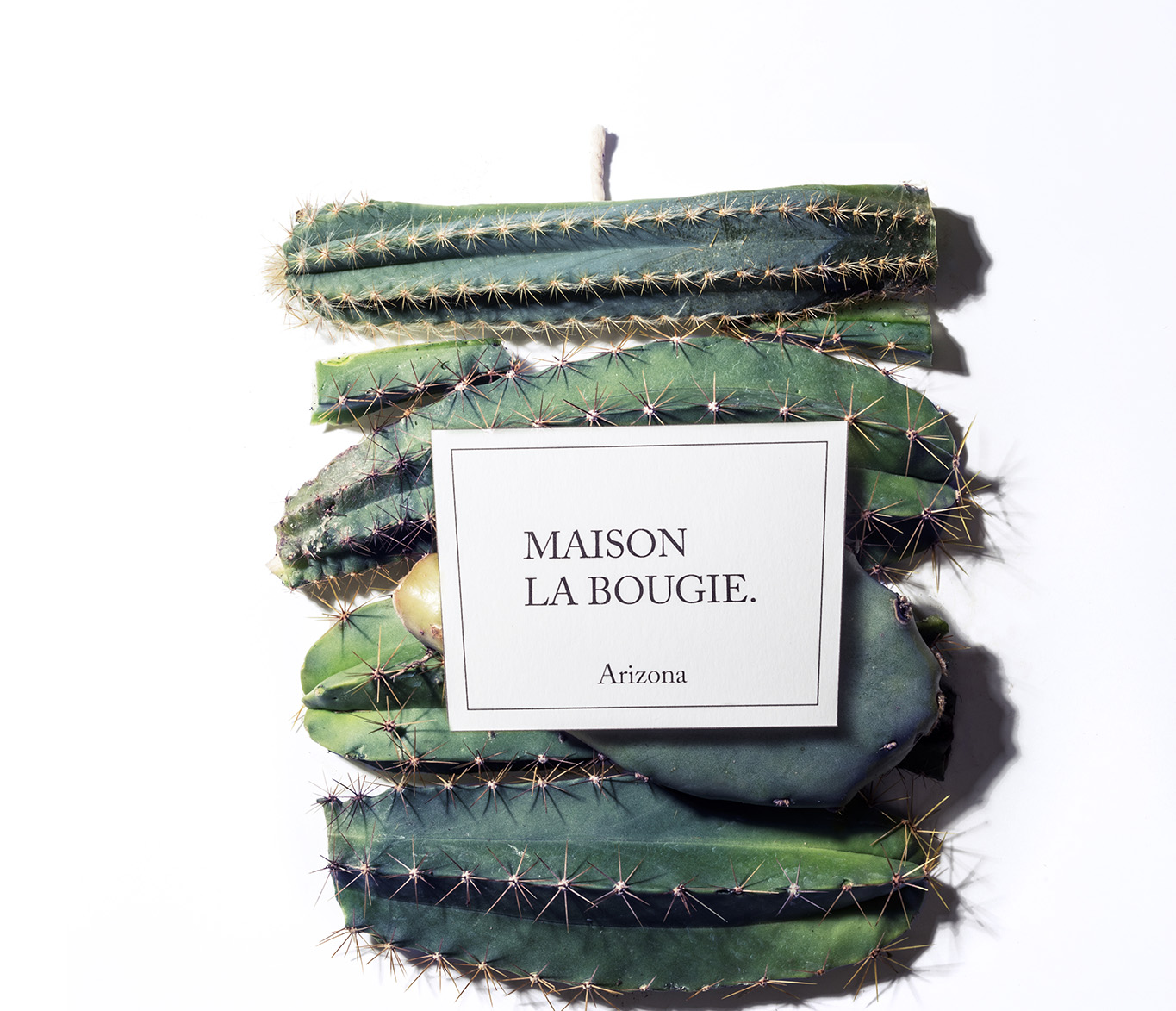 The pouring technique is a very important step of the manufacturing. This process, which requires a complete mastery in order to obtain a perfectly centered wick, is assigned to our artisans, which are located in the South of France, and put their know-how at our disposal. Combine quality and olfactive piece of Art is our priority.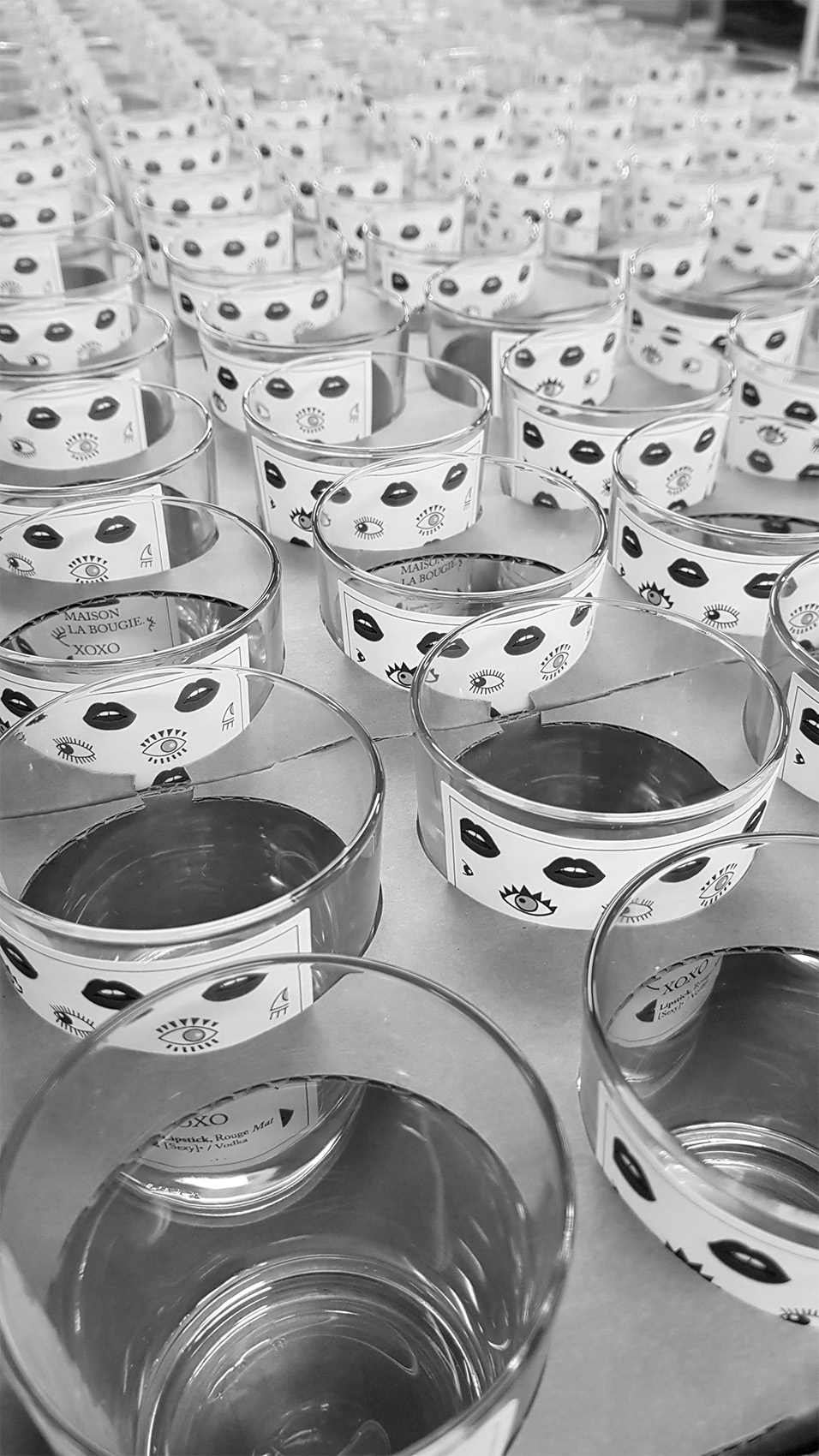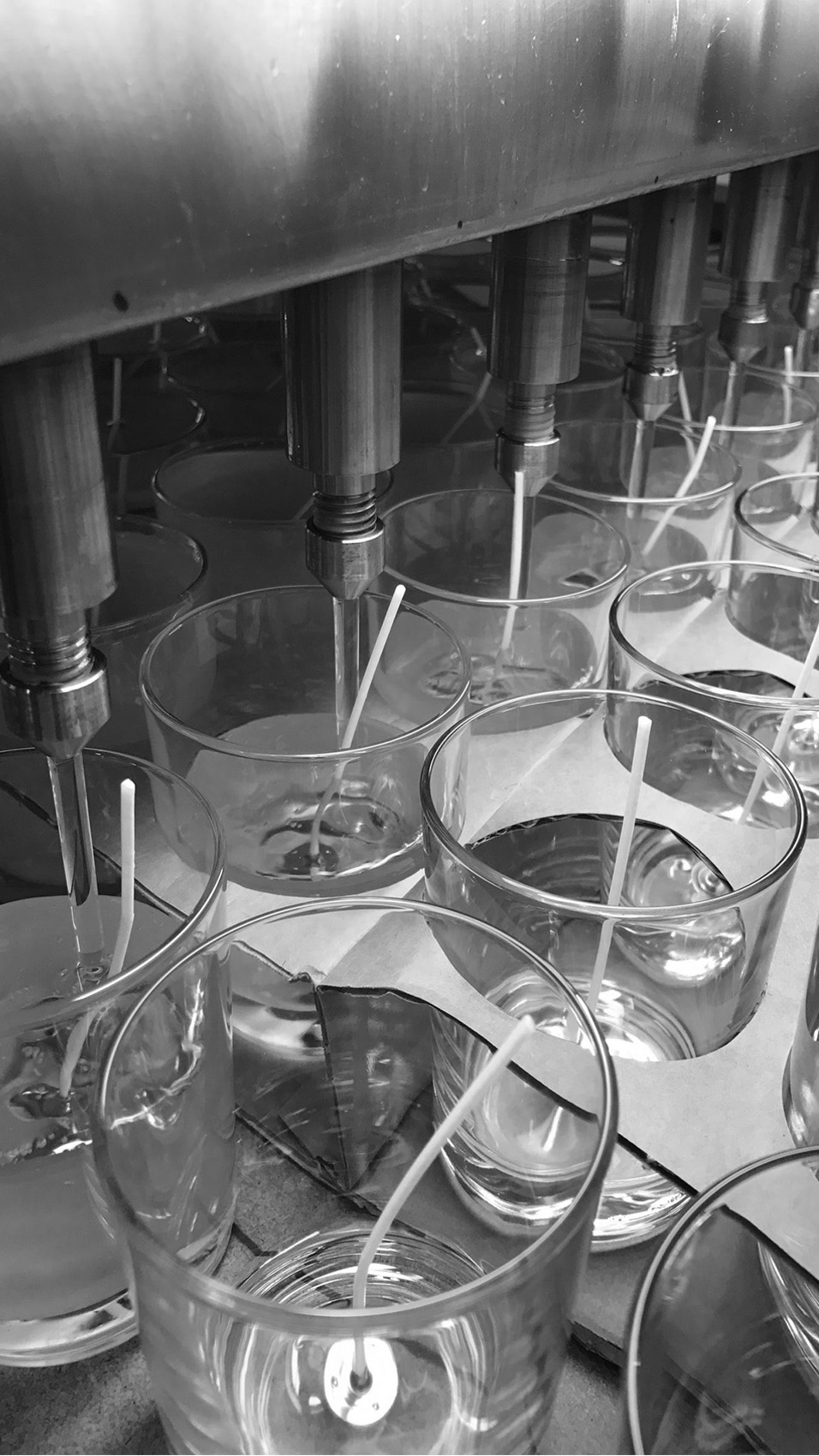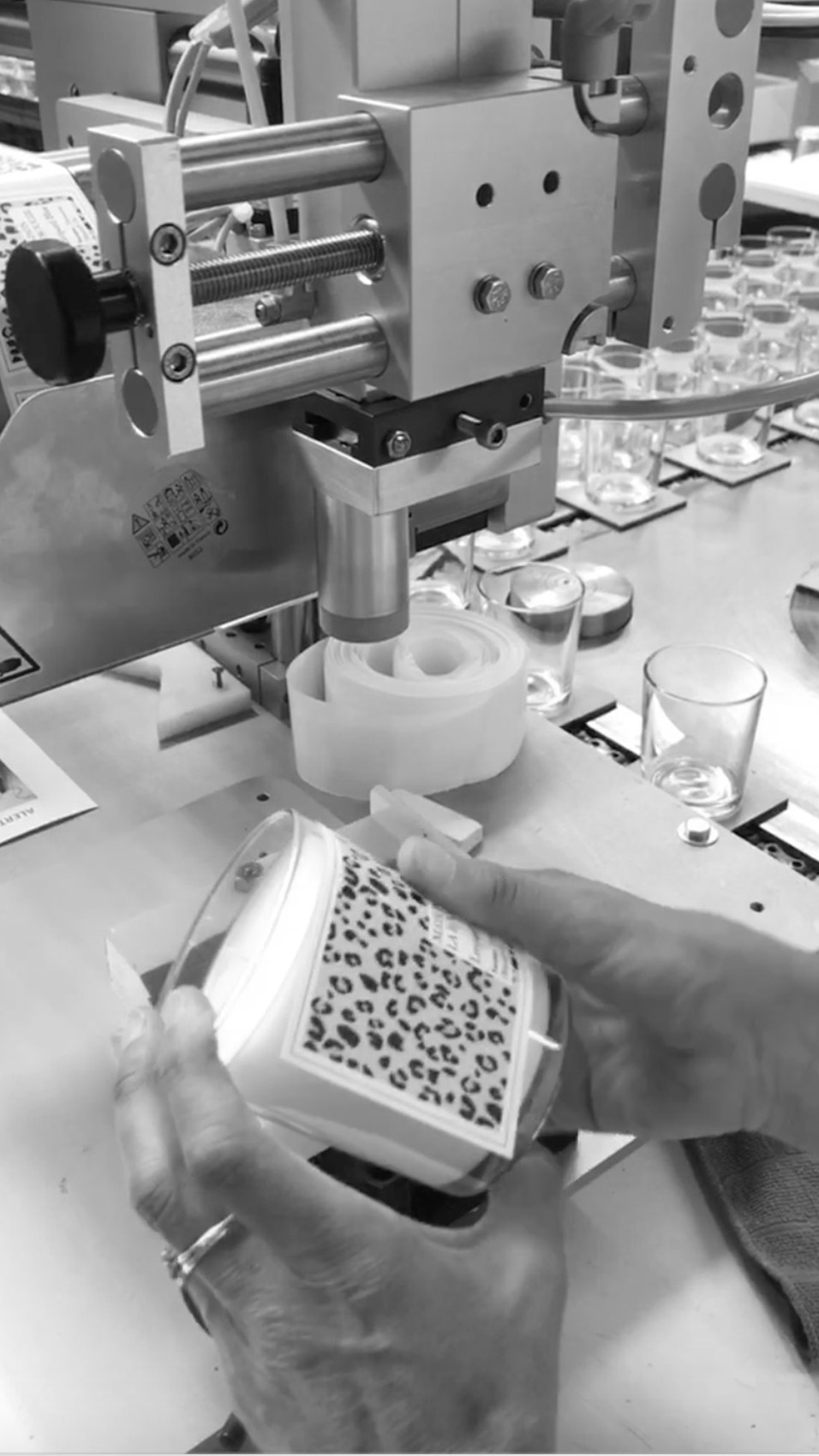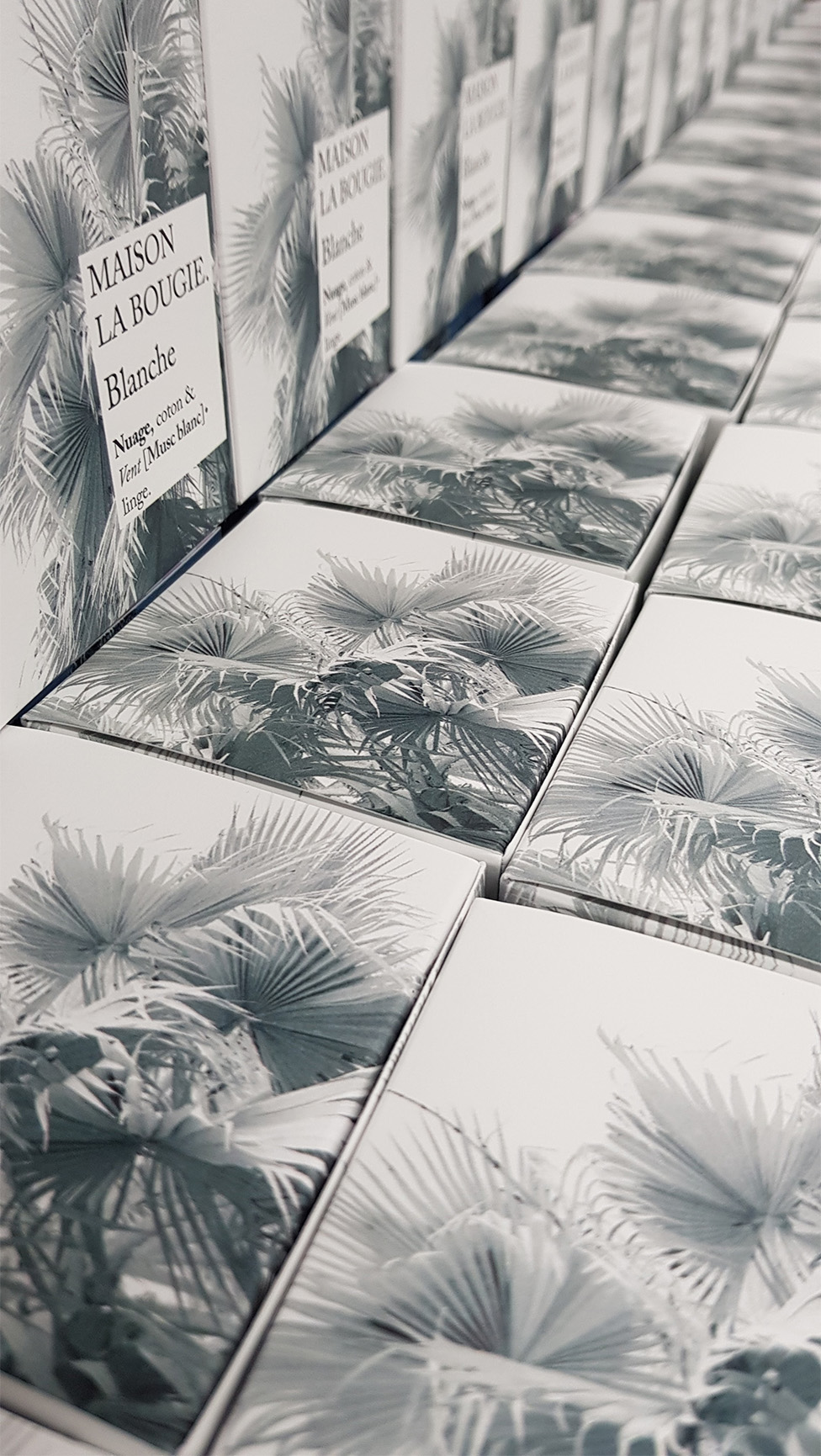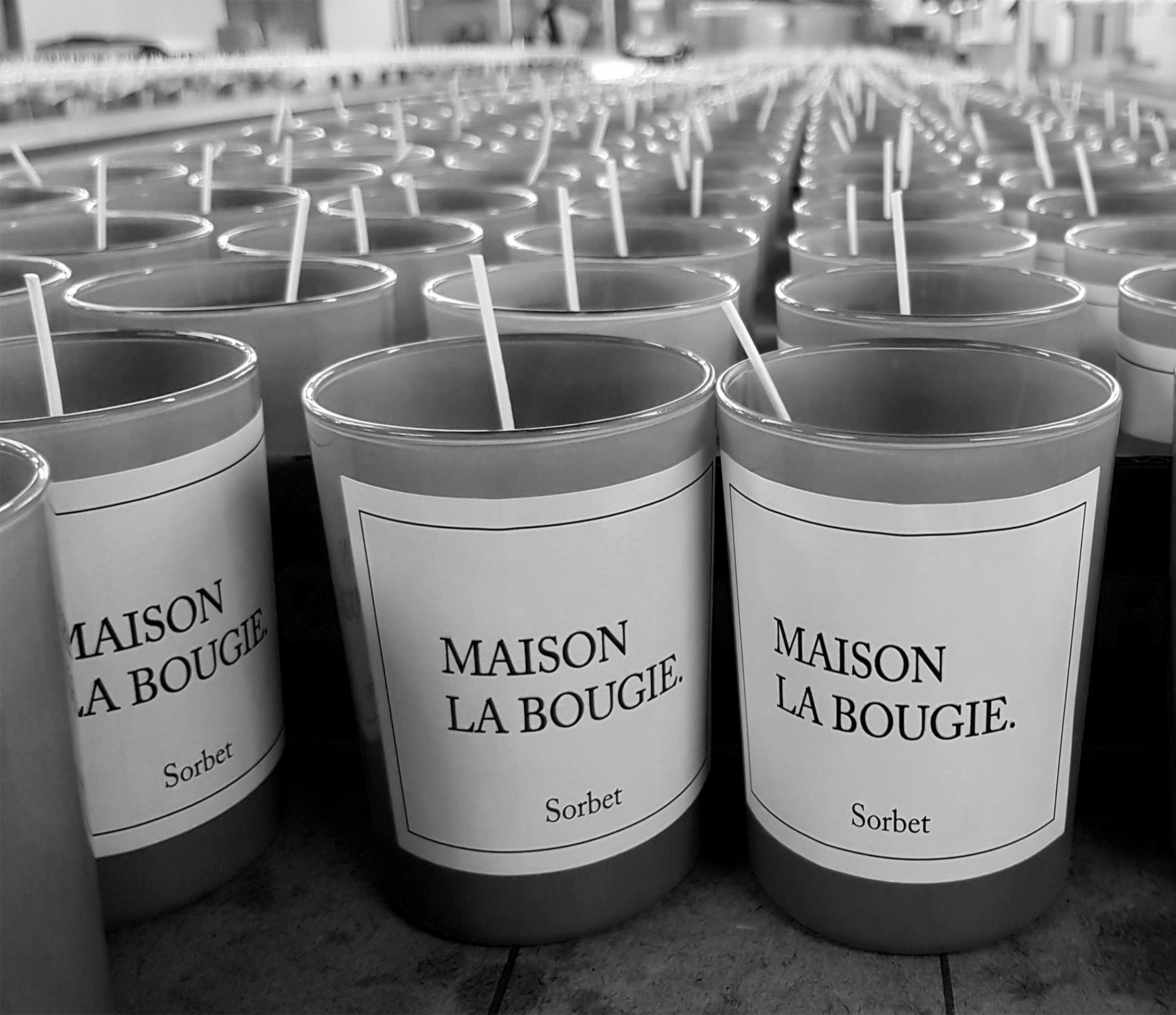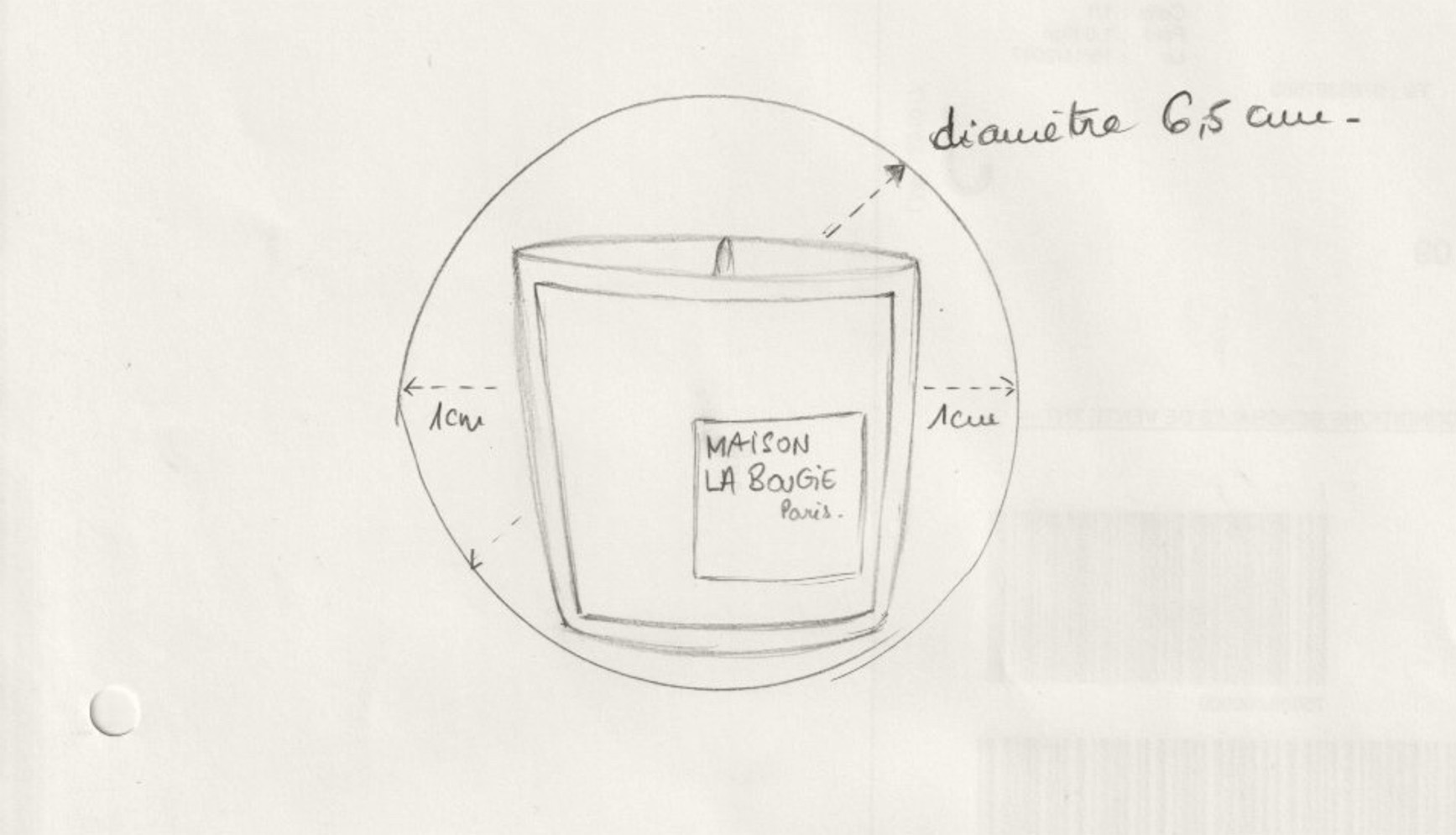 We chose to stand out from the beginning by creating a candle with a printed label. We are the first to have launched this trend. That's made us, the difference between us and the other brands of scented candles. That allows us to have a great freedom with colors and prints inspired by memories, travels, art, etc.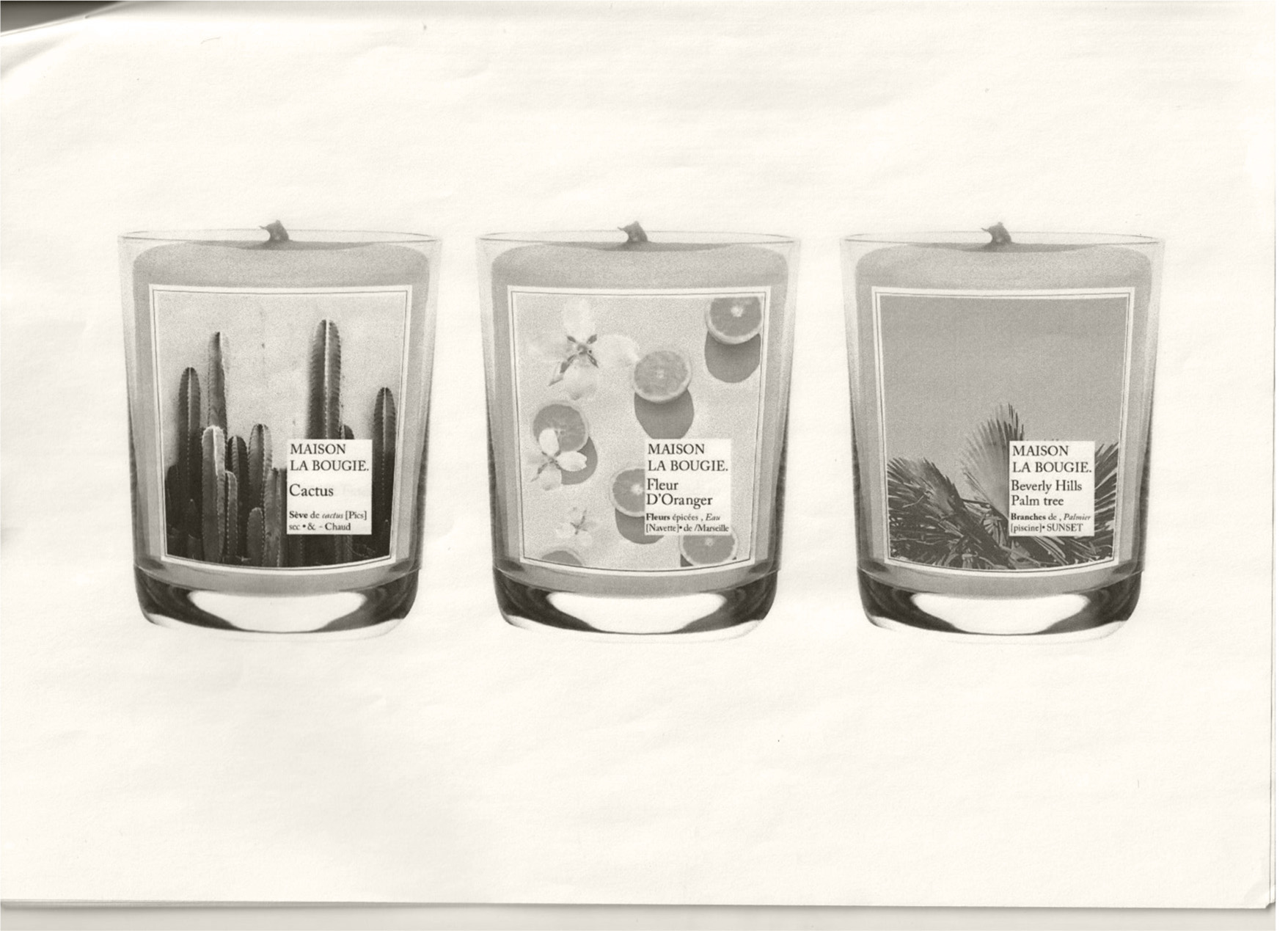 Here are the three first candles, that we created. Two are still undisputed bestsellers. CACTUS and BERVERLY HILLS PALM TREE candles allow us to become famous. Most of you have discovered our brand, thanks to those two candles.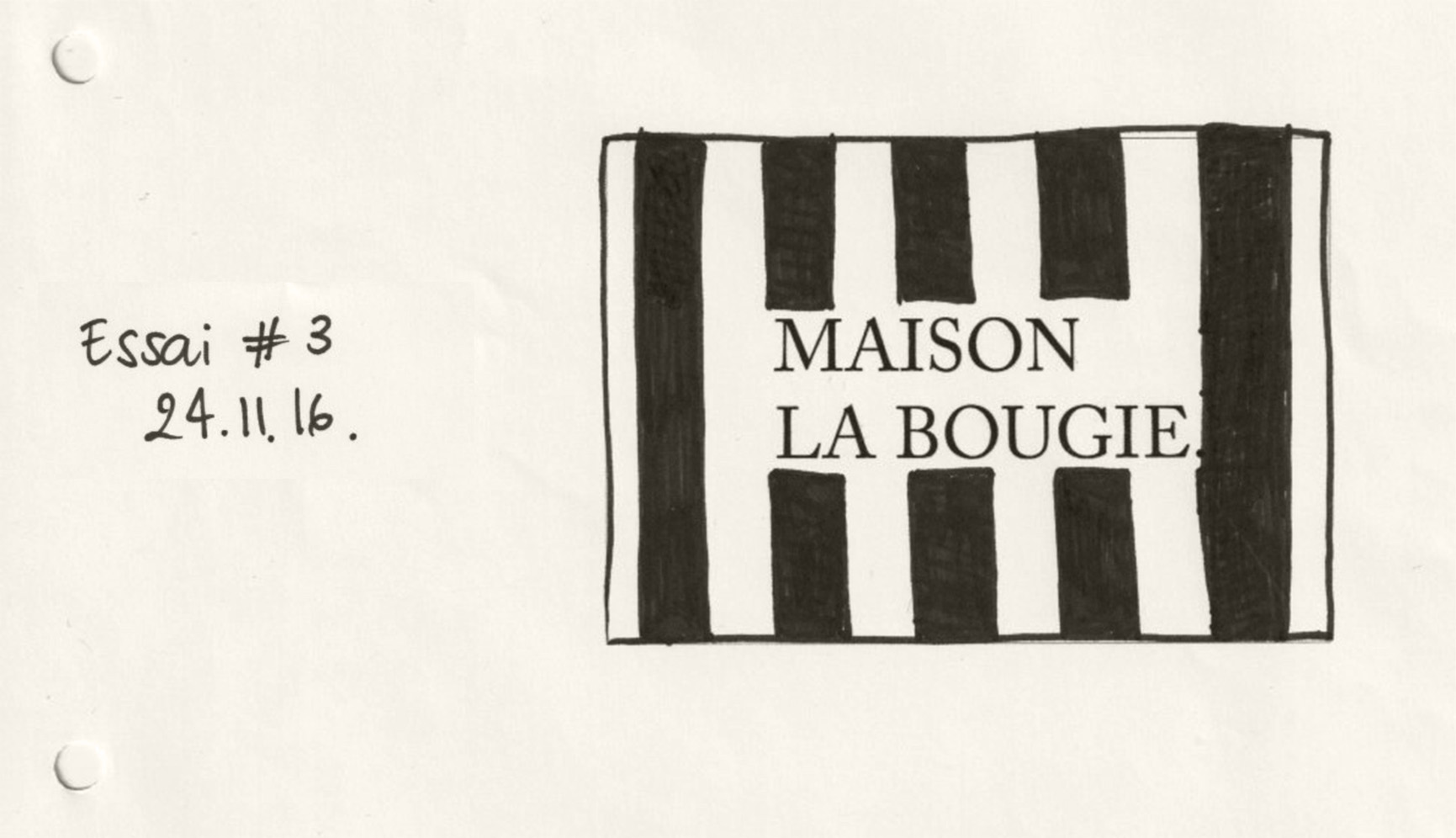 Our name has come up to the creator, Fanny Dumas Taieb, as an evidence. She herself is inspired by and comes from a large family home. "For me, the word "HOUSE" ("MAISON" in French) evokes a craft and an incontestable strength. I really insisted to add "THE" ("LA" in French), because I like this format, that I found modern, at my convenience. And finally, "CANDLE" ("BOUGIE" in French), because at the beginning I thought to create only 6 scented candles, and then launched another project. Eventually, I don't regret it, because I love our name and I find that it matches perfectly with perfumes and other products, equally bright".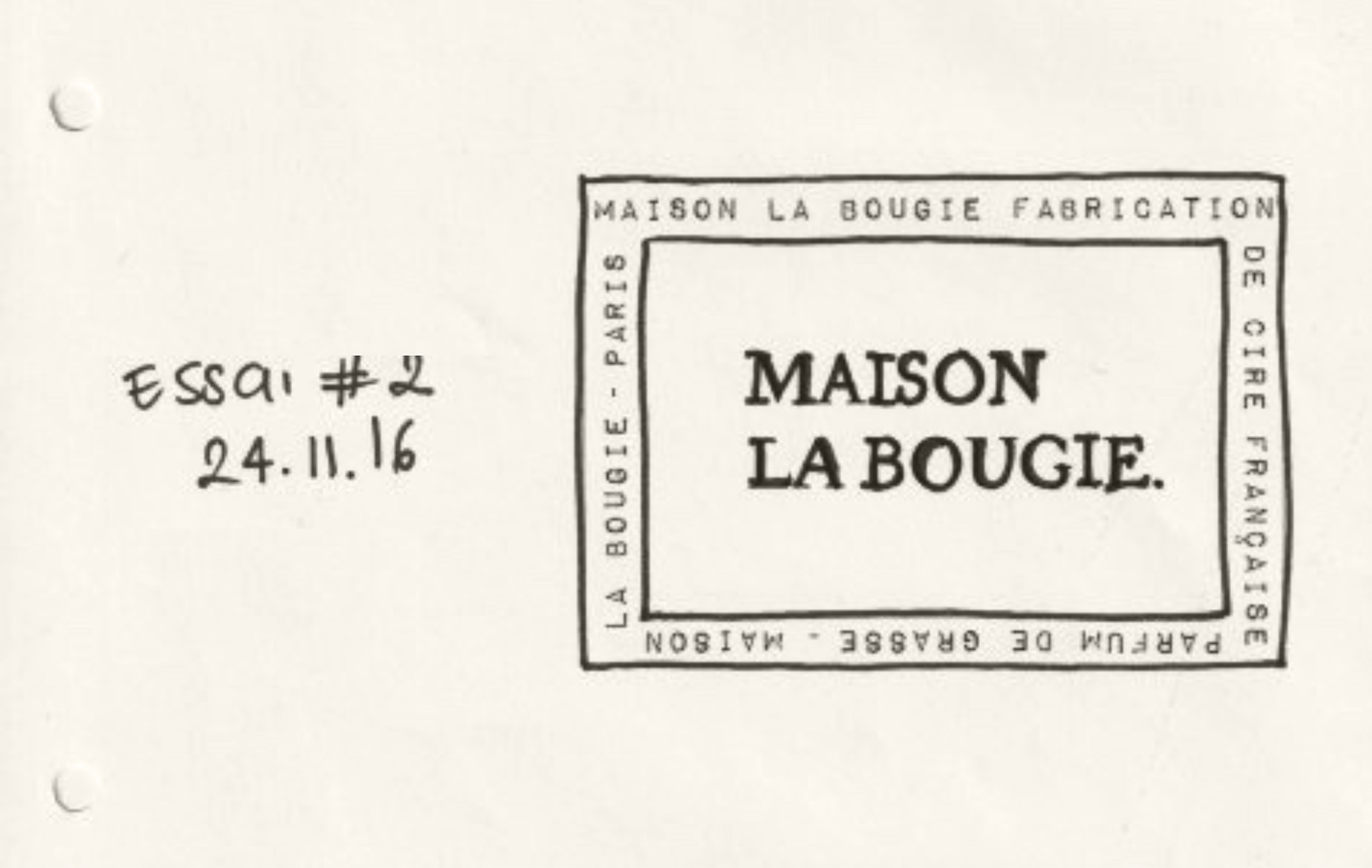 Our logo has evolved since 2015, which was initially under two lines. Now, this one is on one line and we added the word PARIS. We didn't change the typography, the one used is classic and serif. This style offers a timeless character.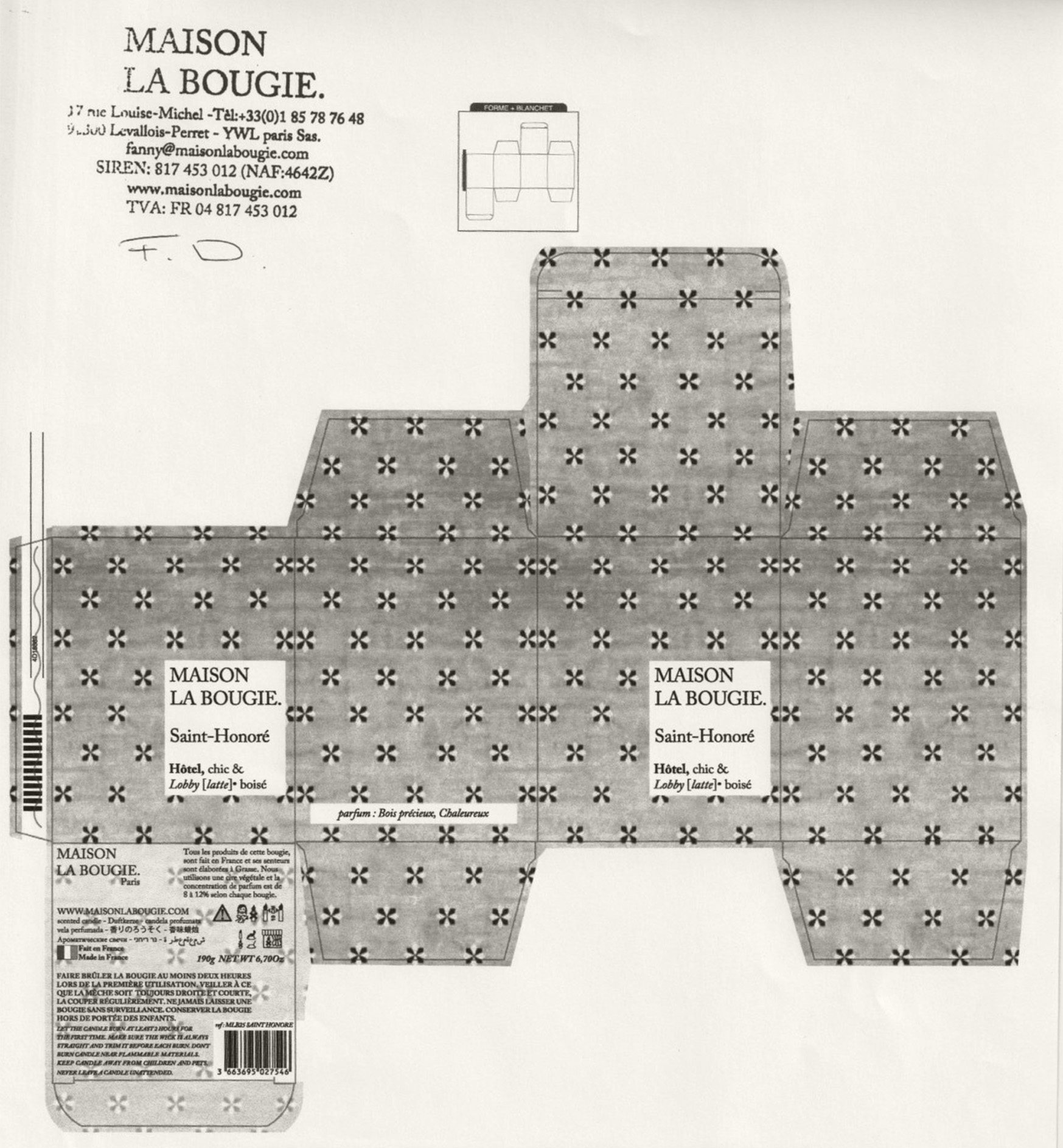 The interest of our prints was also to show off our boxes. It was important for us to offer to our customers an eco-friendly product, that they could reuse as their convenience, such as a piece of art or simply as a container.


Our customers love our prints, collections, glasses and boxes.